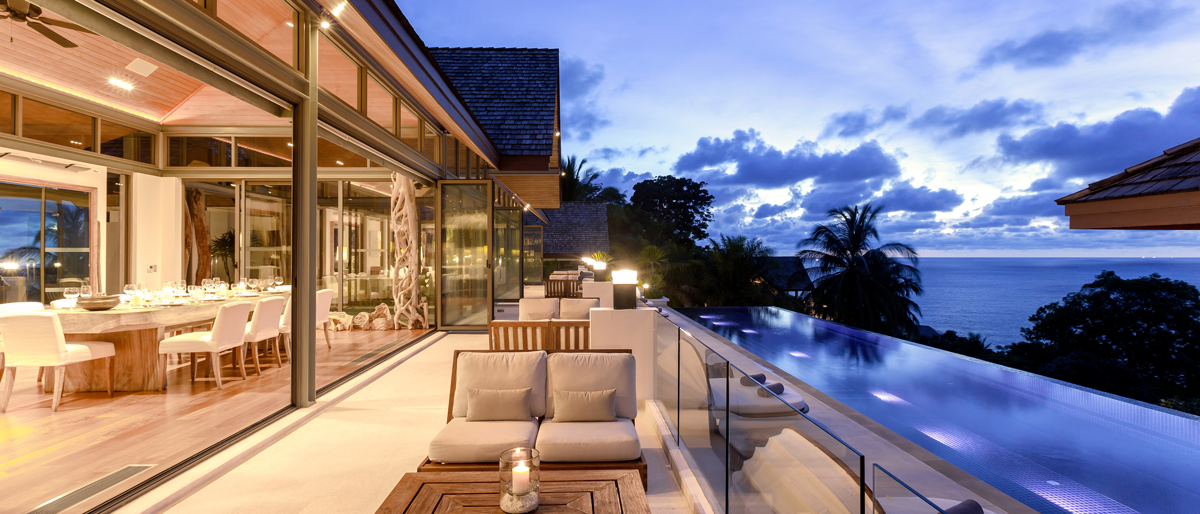 Living Areas
Indoor Living
With its white décor and soft furnishings, solid wood floors, precious stone and wood decorative pieces, and brightly sunlit living space, this contemporary luxury villa is not only stately but also extremely inviting. The spacious living and dining rooms are perfect for lounging and relaxing. The games room, cinema room with surround sound system and gym on the villa's lower level, while easily accessible, are ideally tucked away to encourage fun, entertainment and fitness without disturbing the serenity of the villa.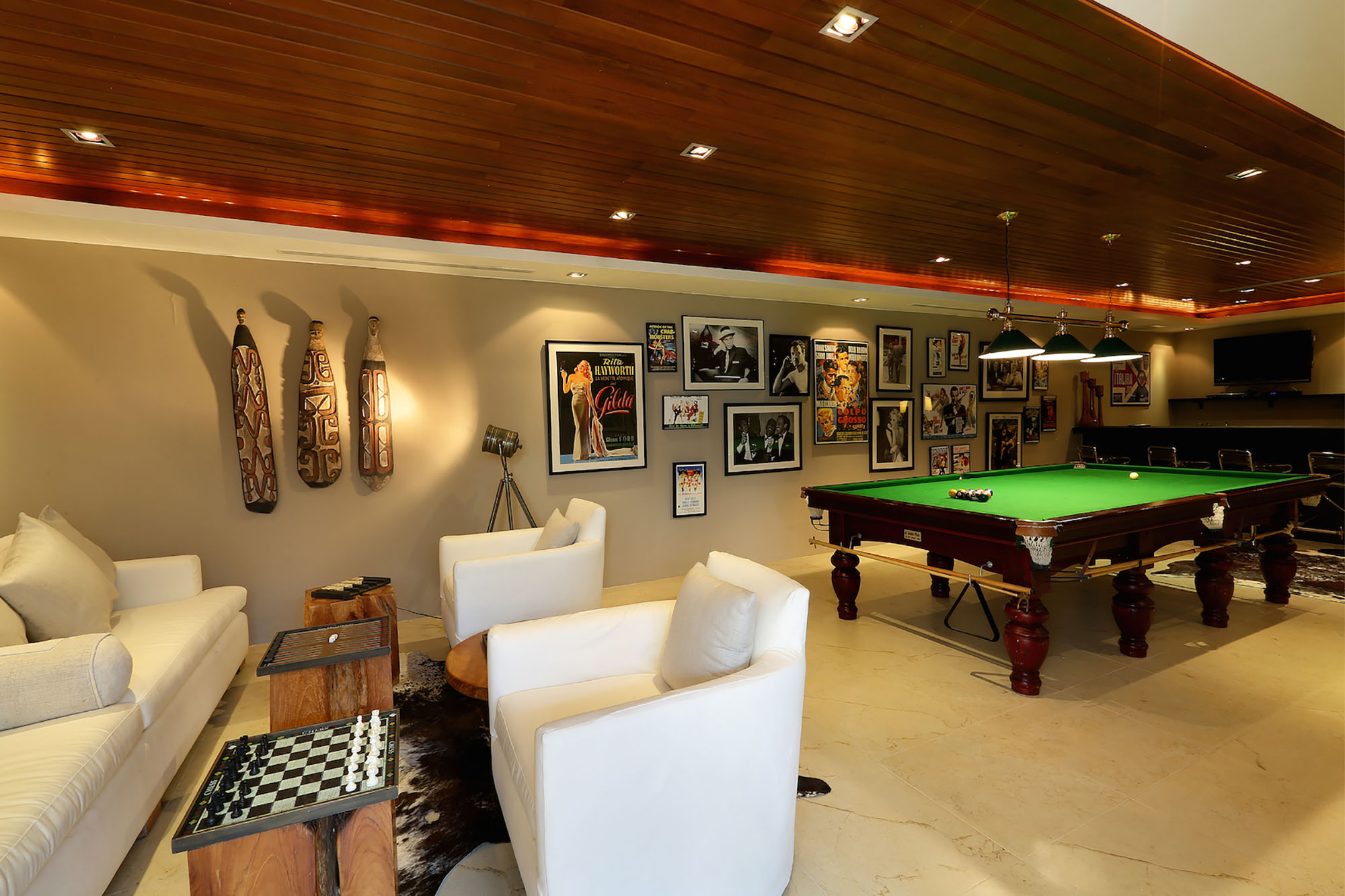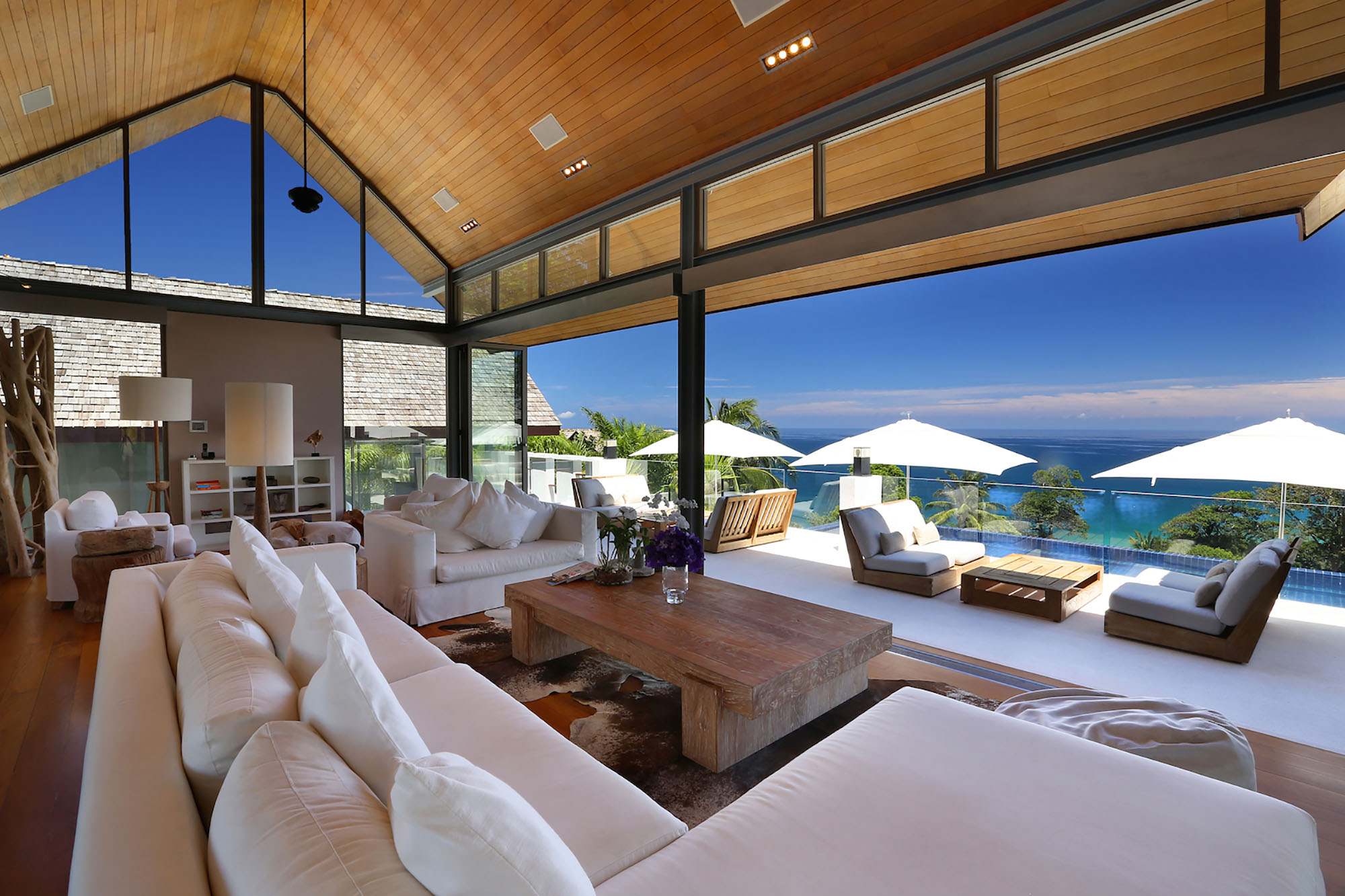 Outdoor Living
Villa Chan Grajang has an endless array of outdoor spaces and activities for guests to enjoy in this tropical paradise. A large, split-level poolside terrace and 22 x 5m infinity swimming pool impressively span the entire length of the villa, and are complemented by plenty of chairs, sun loungers and a sala for shaded repose. The lawn on the lower level is a great place for children to release their energies while adults relax and soak up the sun. A putting green provides guests with the opportunity to brush up on their game, and the alfresco dining area makes a great setting for a barbecue.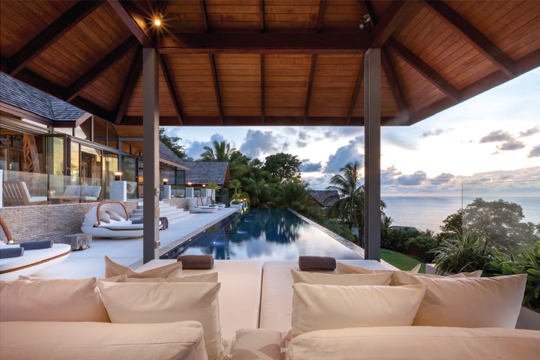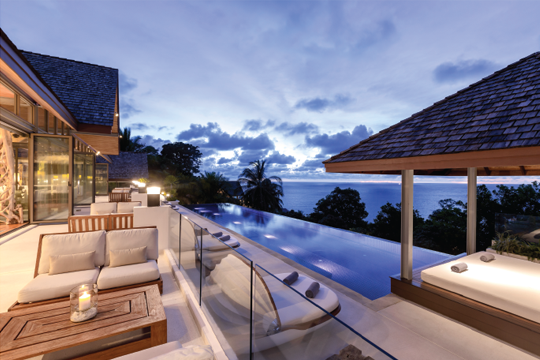 Villa Chan Grajang
Surin, Phuket
"Chan Grajang is simply superb" This was our 4th stay at the Villa, this time with the extended family. This was also the first time since the management change. What was a suberb villa with exceptional service has only gotten better.
JKwun, Korea – August 31, 2015 See more reviews on Trip Advisor
"Beautiful holiday" We had a truly enjoyable and pampering time at this villa. Food was great!!! Thank you Khun Aoi and your team for taking good care of us. Your warm smile brings extra comfort to our stay. We took many great pictures at this villa, sunset by the pool is so beautiful and calming.
Jade L – June 11, 2016 See more reviews on Trip Advisor