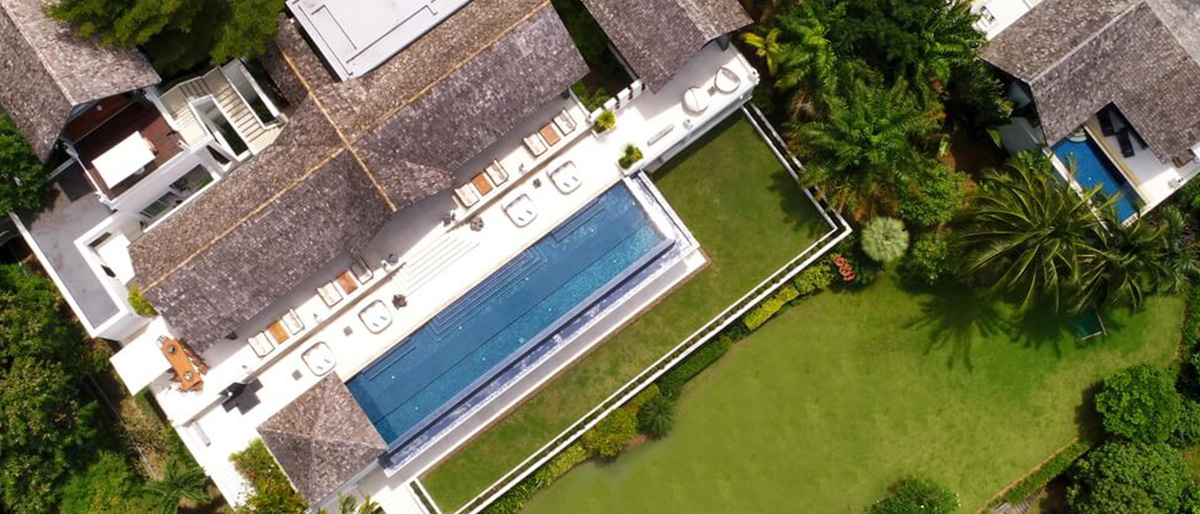 Villa Layout
The villa's entrance leads to a modern, glass-floored hall that boasts panoramic views of the Andaman Sea. This upper level forms the heart of the villa, and is home to its living room, dining room, broad terrace and infinity-edge swimming pool. Down on the lower level, the games room, movie room and gym offer fitness, entertainment and plenty of space to relax.
Steps lead up to the master bedroom suite at the villa's highest point. Three guest bedrooms are arranged spaciously over the ground and first floors of the main building, with two further bedrooms in the Guest Villa just steps away across the lawn. All claim equally stunning sea views.
VILLA FLOORPLAN
Villa Entrance
Car Garage
Bar and Dining
Main Kitchen
Guest Toilet and Shower
Alfresco Dining
Master Bedroom
Pool Sala
Sun Loungers
Swimming Pool
Living Room
Guest Bedroom 2
Guest Villa Bedroom 6
Games Room
Gym
Movie Room
Guest Bedroom 4
Guest Bedroom 3
Guest Villa Bedroom 5
Putting Green Area
Linen, Laundry and Staff Area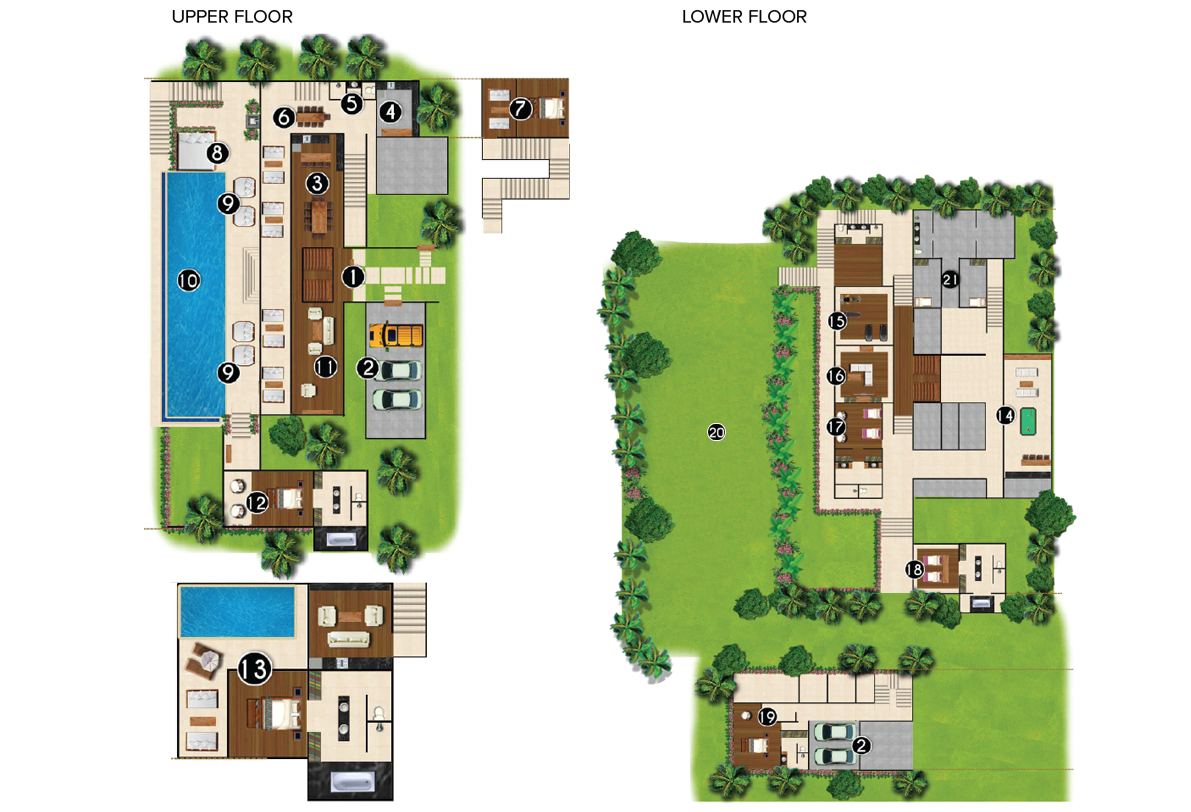 Villa Chan Grajang
Surin, Phuket
"Chan Grajang is simply superb" This was our 4th stay at the Villa, this time with the extended family. This was also the first time since the management change. What was a suberb villa with exceptional service has only gotten better.
JKwun, Korea – August 31, 2015 See more reviews on Trip Advisor
"Beautiful holiday" We had a truly enjoyable and pampering time at this villa. Food was great!!! Thank you Khun Aoi and your team for taking good care of us. Your warm smile brings extra comfort to our stay. We took many great pictures at this villa, sunset by the pool is so beautiful and calming.
Jade L – June 11, 2016 See more reviews on Trip Advisor